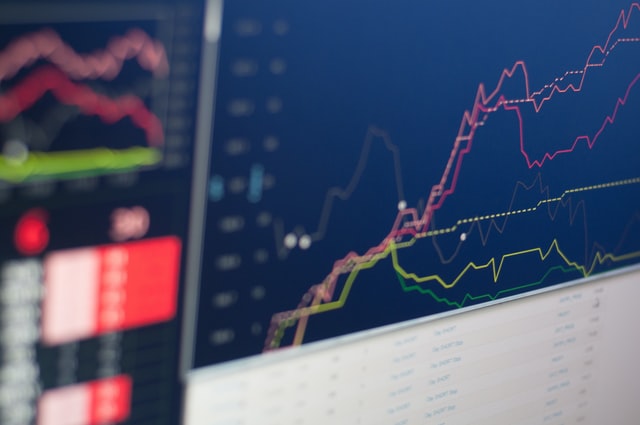 When it comes to online trades, there is a lot of competition and traders are always on the lookout for the best deals and the least fees in the industry. NBDB has not been left behind and is well aware of this. We believe that this is the reason they have joined the bandwagon and launched a competitive online brokerage fee that has been set at zero. This is hard for a bank to do so; NBDB has done this for trades on Canadian and US stocks and exchange-traded funds (ETFs).
Why has NBDB made this move?
As we can all see, the investing sector is changing and embracing these changes is an important aspect in business development rather than focusing mainly on the status quo. Reducing the brokerage fee to nil is one of the ways that NBDB has used to make sure that they are working with their clients and investors across the country. This $0 pricing is a great way in the efforts to make the business better for the investors. This new commission structure will attract more investors into the game through NBDB and make their returns even better.
What does the new commission structure look like?
No minimum will be required for stocks and the commissions will be $0
ETFs will also have no minimum amount required for a transaction and there will be no commissions
There will be no commissions for Options but there will be $1.25 fee per contract and a minimum of $6.25 will be required per transaction
Why does NBDB stand out?
There are plenty of aspects that you need to look out for before you can settle on a broker for your trades. When we look at National Bank Direct Brokerage, they have met most of the characteristics of a preferred brokerage for Canadian and US traders. Here are a few reasons we believe they are among the best in the industry:
They have all the benefits and security of a major bank
There are no fees for transactions
According to JD Power, they are the number one in investor satisfaction with self-directed brokerage firms
There are trainings available to all traders both in their YouTube Channel and Webinars
As a member you are able to filter and compare funds
This is the first broker to integrate OptionsPlay and options comparison tool into the trading platform
NBDB is the first Canadian bank owned direct brokerage firm to give the zero commission on online stock and ETF trades without any minimum requirements
About National Bank Direct Brokerage (NBDB)
NBDB is an entity of the National Bank Financial Inc (NFB), it is a trademark of National Bank of Canada and operates under a license issued to NBF. The National Bank of Canada is listed as a public company on the Toronto Stock Exchange. NBDB will only provide order execution and is not liable for making any investment recommendations. As a trader you are responsible for the financial and tax obligations, as well as, the decisions in your investments.
As of April 30th 2021, National Bank of Canada along with its subsidiaries had over $351 billion in assets. This is evidence enough as to why they are considered as Canada's leading integrated financial groups. More to this, they have a workforce of over 26,000 employees who are highly skilled at what they do and offer services to their customers. Through this, NBDB has been termed as one of the top employers in Canada for their diversity and commitment.
How will trading commissions affect your trading profitability?
In this section, we will help you understand how commissions affect your profitability when it comes to trading. These are the reasons why NBDB has completely done away with the commissions to make your trading better, profitable and less risky.
Many are the times you will overlook your trading fees and scrutinize how they are affecting your profitability over the long run as you trade. As an active trader, you can be sure that you are incurring a lot of costs in commissions throughout the year. You will be surprised when you look at the amount of commissions you pay each year. Why should you worry about trading commissions when NBDB has scrapped them off? When you trade with NBDB, you need not worry about trading commissions anymore.
As a trader it is most likely that you were trading less to keep your trading commissions low. Brokers that charge commissions will be lowering your profits and the more you trade, the more the commissions you pay.
NBDB is well aware of this and it's the reason they have made the competition even tougher for other brokers by charging no commissions for their trades. When you choose them as your broker you need not worry about commissions or having to trade less to have your commissions low.
Conclusion From our review and information about NBDB, you can be sure that your trading experience will not be the same again. With the zero commissions, you can be sure that you will be more profitable in your trades and you will not have to worry about any limits imposed on your trades. We believe that more brokers will follow suit and offer better trading experiences to their traders.