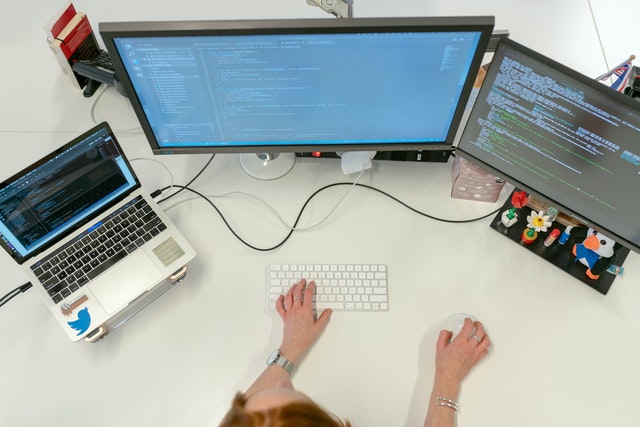 The FinTech sector has attracted a growing and receptive market share that has grown tired of out-of-date, standard finance solutions that are becoming increasingly limited. Many organizations are working in the Fintech space, but just a few are doing outstanding work. Let's have a look at those firms.
FooMotion
Finding a payment app development company? Foomotion, is a go fintech and payment software development company, listed at the top of the table. Foomotion team can create everything from credit card payment processing software to electronic payment solutions, payment gateways, and e-wallets. The Foomotion development team has the ability to deliver new innovation to the financial industry. They employ over 50 people who specialize in mobile app development, software development, and staff augmentation.
Konstant Infosolutions
Konstant Infosolutions is a major software development company centered in Jaipur, India, that excels in fintech and payment software applications. For their contribution in the fintech space, Konstant Infosolutions won the Ventures Clash Awards. They partner with large companies to establish online payment systems. More than 100 software developers work with Konstant Infosolutions, all of which are senior level programmers.
TechAhead
TechAhead, located in AGOURA HILLS, California, is acknowledged as one of the top payment software development company in the USA. Since of their prior track record in the digital payment software development domain, the company has delivered mobile app development solutions to some prominent banks and finance institutes, and is still expanding on its list of success for brands in the fintech industries. This California-based corporation enables entrepreneurs in focusing their mobile platforms in order to boost their capacity to reach mobile users.
Chetu
Chetu is a major software development company with offices in India and the United States. It is one of the fastest growing software development companies in the world. They create unique mobile payment software that includes system integrations, features, and capabilities such as debit/credit card processing, ACH payment processing, recurring payments, and subscription billing, and others. The company has been in operation for far more than a decade and is thus the ideal software development company for fintech software development.
Peerbits
Peerbits is a well-known mobile app development company. In the years ahead, the mobile payments sector will be driven by increased online transaction penetration and digitization. For global merchants, mobile payment is as simple as scanning a barcode on an app therefore Peerbits team is working in fintech software domain for payment related software development. Peerbits is a leading software and app development company for mobile payments software development.
Ciklum
Ciklum is a software development company located in England with development centers and offices throughout Europe and Asia, with the major development facilities in Ukraine and Pakistan. Ciklum creates custom digital payment solutions for Fortune 500 and fast-growing enterprises that take advantage of emerging technologies. They've created financial apps and software for some of the world's most well-known organizations. Ciklum is one of the major software development companies, employing over 500 people.
ARKA Software
ARKA Softwares has a long list of high-profile clientele. So it's no surprise that this Dallas-based firm has had a lot of success. ARKA Software, based in the United States, offers software development services to businesses and organizations in the United States. They have a workforce that can handle any software application. They excel at developing digital payment software.
You may select any company from the list, as they are all performing admirably in the market. Fintech software development companies can develop all sort of finance related mobile apps apps and software such as loan apps, digital payment apps, payment processing software or other such applications.