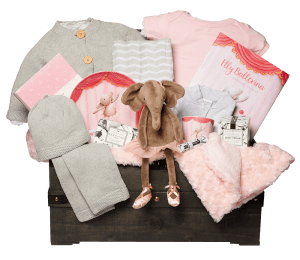 The era of buying mainstream gifts for babies is over and now is the time where you must get something creative and original. While it may include some thinking to ensure that you are getting the best gift for the baby, the end result will be worth it. Here, you can discover exactly how to plan so that your selection process will be easy, and the gift will be exceptional.
Ideas to get unique baby gifts that are practical
All you need to make your gift for the baby superb is to get it a little creative. Voila! You will have a gift like none other. However, there are some little details that you need to consider, and we will elaborate on them below.
Get a combination of different things
When you are getting a unique baby gift you need to make sure that you are not opting for something bland and simple. Getting a combination of unique baby gifts will be the best and most memorable option. For example, you can get some toys for the baby and some utility items for the parents. Adding clothes to the combination as well will make it better and more wholesome.
Make sure to match the theme for the whole basket
As you are headed to make things unique in a gift basket you must make sure to maintain a theme. If there is something that feels odd or displaced, then it will not make a gift as coordinated and superb as you want. From utilities, to toys and clothes, you can maintain the same color or design, a detail that makes the gift baskets an incredible present.
Never add too much or too little
This is a point that you need to care for. Your love for the baby might give you the temptation to present a lot of items. However, it is not the best choice. Similarly, you must never gift a very small amount of things. Instead, you can maintain a basket of the perfect size and make it full so that the items are absolutely perfect.
Baby gifts are not all about babies.
Baby gifts are not only for the babies. You should be paying attention to the parents as well. Getting some snacks or treats for the parents will make your gifts a lot better and deeply appreciated.
Some superb ideas for baby gifts
POSH NOSH
If you want to bring a surprise for the parents, then this is the right option. Thanks to the sweets packed in here, this gift will make the whole moment very sweet and happy.
Charming Treasures Pink
This could be the perfect set of gifts for the babies including plush toys, clothes, and a lot more.
Amazing Moments
Apart from the clothes and toys, this is a superb gift that will help parents in the future. Plus, it also has some memorable items for parents to keep.
With these gifts ideas you can always get something original and fantastic for both the babies and the parents.
YourSavings.ca was not involved in the creation of this content. Information contained on this page is provided by an independent third-party content provider. YourSavings.ca makes no warranties or representations in connection therewith.