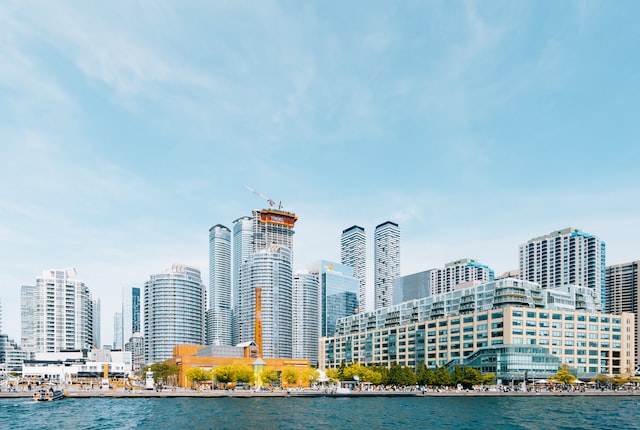 Toronto's pre-construction market has grown significantly over the last few years. There are plenty of new pre-construction condos for sale in the market today. If you looking for the easiest way to enter Toronto's real estate market, consider buying a preconstruction condo. Many real estate investors who are looking for a long-term, stable and passive investment strategy are now going for pre-construction condos.
What is a pre-construction condo?
A pre-construction condo as the name suggests is a condominium that is yet to be built. Condo developers sell most of their units to homebuyers and investors prior to the construction phase so that they can easily finance the construction process. Condos are a great choice for homebuyers who are looking for completely new condominiums that can be customized to suit their lifestyle taste and preference.
What are the benefits of buying a pre-construction condo?
Purchasing a new pre-construction condo in Toronto gives you a unique opportunity to customize your home finishes to your preference.
Pre-construction condos have a cost-saving extended and flexible down payment structure. The down payment range from 15-20% and it's paid in installments spread over the construction period.
Pre-construction condos cost less when you buy before the project starts as developers are willing to offer discounts. The price of pre-construction condos sharply increases when nearing completion or when they are ready.
Buying pre-construction condos in Toronto means that you have everything brand new in your condominium unit and you don't have to worry about making any repairs or improvements. Most pre-construction condo developers offer a warranty plan for up to 7 years.
How to buy pre-construction condos in Toronto
Are you planning to invest in a pre-construction condo in Toronto? Here is a step-by-step guide on how to buy a pre-construction condo.
a) Define your best-preferred location. There are different locations in GTA that you can select to buy a condo
b) Engage a reputable pre-construction condo broker to work with. If you can get one with platinum access to upcoming pre-construction projects in your preferred location the better.
c) Select a pre-construction condo project with units that meet your taste and preference. Give your broker these specifications to assist in finding out the most perfect deal.
d) Sign a purchase agreement and pay the initial down payment to show commitment and secure a unit. The first deposit forms part of the total down payment and it's around 5% of the total condo price.
e) Continue making payments as per the contract agreement as the construction of condos continues.
f) Once you are given house keys, you enjoy an occupancy period where you can decide to live in your unit and pay monthly occupancy fees or rent it out.
g) Once the condo project is complete, you pay the final closing cost and the condo unit will be transferred to you to become the new homeowner in Toronto.