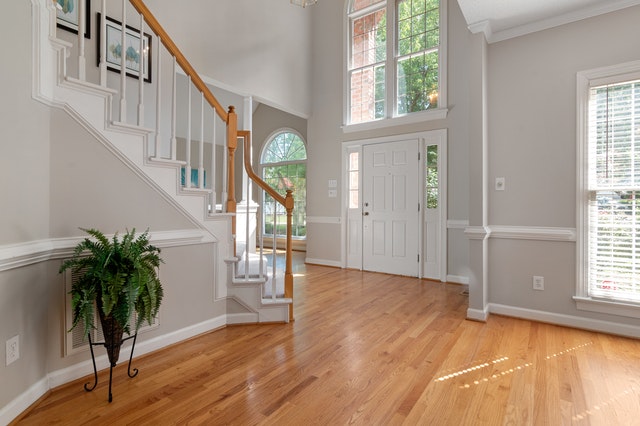 Virtual touring is a digital process to know the geographical location generally created with a series of still images or videos. Music, sound effects, text, narration, and other kinds of effects are mostly included to improve the visual experience of the user. As the use of tablet devices and smartphones is increasing, it has become definite that the population and utilization of virtual tours will only go up with time. As the conventional form of the virtual tour is an improved experience than the basic 2D photography, a significant technology-based explosion has taken place in recent years that have increased the 3D revolution and virtual reality, drastically modifying the image of virtual tour experience in Canada.
Because of the latest attraction of different kinds of tours, there are many platforms available online that can make it easy for you to upload photos, add other decorative elements like text and music because that is what can complete the virtual tour. The most important benefit of such tours is that they can mostly be viewed and streamed through the internet with the help of any tablet device or mobile phone.
What are 3D Matterport Tours?
A 3D Matterport virtual tour can take the conventional form of virtual touring to a completely new level which offers an immersive and interactive 3D experience for Canadian buyers. The users can acquire a realistic perception of your commercial or residential space via navigating your space either by steps or floors. You can embed a Matterport tour on any website which is shared through different social media platforms and incorporated into the Google listing which can become easy to discover while searching on the web. The walking through experience that is offered by Matterport gives the visitors an invitation to know more about your own business and services that are provided attractively and excitingly.
What are the advantages of 3D Matterport?
A thoroughly followed with step 3D Virtual touring can offer a perfect solution for all business owners as well as real estate agencies who want a distinctive way for showcasing their property. It is completely immersive and interactive and helps the potential customers, guests in availing a 24/7 experience of the open door, letting the visitors walk through your property anytime as per their convenience. Some notable advantages of 3D Matterport are as follows:
Dissimilar to still or plain images, virtual touring can help the viewers in remaining engaged with your website for a longer period. As your store continues to be explored, the customers can make their decision easily by using media labels positioned with the help of proper strategies in the tour by use of images, audio, video, or texts to keep the visitors grow interested in the Virtual tour experience.
Shopper friendly and interactive
Virtual touring allows visitors to discover every remote part of your business. They allow the audience to walk through your business from their tablet or phone. Customers can put their focus on retail offering or any other field of interest at their speed while they know about your business.
Missing out on customers after store hours are over, you might come across a significant increase in virtual orders and foot traffic by providing virtual access to people who want to visit or purchase your property. This can help in saving a lot of resources and time that could have been otherwise spent remaining open and fulfilling the needs of customers who will never buy your property rather than just coming in to have a look through.
If you have a virtual tour on the website as part of the Google business listing, it can give the customers much more to know when we talk about learning more about products that are offered by your business. As more and more customer interaction with your content is seen by Google your website gets more credit and as a result, your business starts reaching new heights as it appears frequently in online searches which allows you to put your bounds and leaps above the competition in British Columbia.
The more a client looks at the different parts of a business, the more chances arise of that person visiting you in person. In combination with the rest of the interactive tools such as media tags, these tours can help the visitors in a growing interest in purchasing from you.
How can 3D Matterport increase property sales?
Virtual touring can provide a great boost to all businesses that have their existence on the internet. As because Matterport 3D tours can be added to your website, this can be an outstanding way of interaction amongst all potential customers which helps them in learning more about your business before visiting you in person. 3D Virtual Tours can also lead to an increase in customer engagement and brand awareness. When 360° photos of your establishment are embedded on the Google business listing it can increase the interest of people in your business and van also produce a higher level of engagement.
This ultimately insists Google take you higher on the list that is displayed to the visitors who search for similar kinds of business on the internet. There are many ways in which 3D Matterports can be beneficial for both small and big businesses. 
This was everything to Know about how 3D Matterport tours can increase property sales in Vancouver. Some of the very crucial advantages of incorporating a 3D Matterport into your business have been listed above. You can consider them if you are looking forward to using 3D Matterport in your business. Virtual tours are a great thing to go for and when talking about real estate or property sales, they can certainly give you positive outcomes. So, to increase the customer engagement and appearance of your website, you can use a 3D Matterport as a virtual touring method.
If you would like to increase your property sales, you can order the creation of a Matterport virtual tour for your listing at 3DvisionServices, Vancouver, BC.
YourSavings.ca was not involved in the creation of this content. Information contained on this page is provided by an independent third-party content provider. YourSavings.ca makes no warranties or representations in connection therewith.